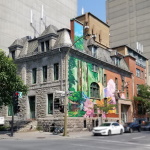 Set in the Golden Square Mile at the corner of St-Marc Street and Boulevard de Maisonneuve West, the Catholic Centre is a home for organizations serving the English-speaking Catholic community of Montreal and the greater community at large.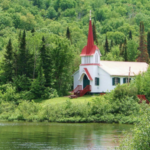 Situated in the municipality of St-Adolphe D'Howard on Lac de la Borne, Camp Kinkora offers cozy lodging and accommodations year-round, and a robust summer camping program. It is operated by Kinkora Activity Camp, which strives to maintain a values-based mission and identity to help foster community and growth for campers of all ages.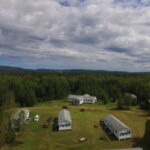 Located on the shores of Lac Maskinongé in Mandeville, Orelda-Marian is the site of the Dominus Vobiscum Centre for Marriage and Family, whose mission is to provide support for parents and children facing the challenges of marriage and family life.
The Good Shepherd Building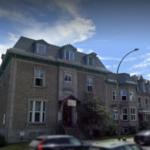 Sited on Saint-Antoine Street West in Little Burgundy, the building formerly known as the Good Shepherd Centre is home to the St-Antoine 50+ Community Centre, a social service organization that offers diverse programs and services to seniors and other adults in the community.